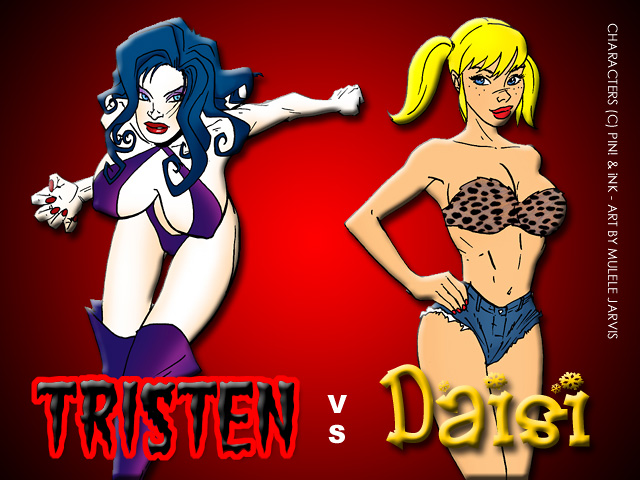 Yet two NEW girls step into the Slamazons Arena, the requisite buxom and beautiful brawlers you've come to love and expect from the Slamazons owners. First meet Gothic Grappler TRISTEN van PYRE! Her opponent is DAISI MITE, a gal who got tired of loud livestock and lustful cousins and found a trainer who brought her into the world of professional wrestling! Her debut tonight could be rough, as they sure haven't seen many Transylvanians down in Poke Salad, Tennessee!

It's VAMPIRE vs FARM GIRL... and one's "OUT FOR BLOOD!"

Art by MULELE, 25 panels, $14.00




NOTE: Order is fulfilled via ZIPPED file containing all needed html pages and jpegs.