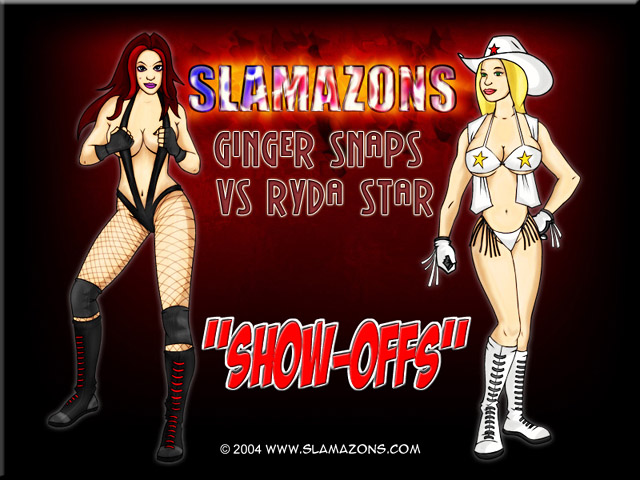 New stars have caught the attention of the SLAMAZONS management, and here in their first appearance in the Slamarena are gals more suited for the movie studio than the mat! Tough goth-like GINGER SNAPS faces buxom cowgirl RYDA STAR in a bout with a blend of good technical wrestling and of course, some rule breaking along the way too! It's one fall with a fabulous submission hold!

Join us now for "SHOW-OFFS!"

Art by MASSIVE BRAIN, 25 panels, $14.00




NOTE: Order is fulfilled via ZIPPED file containing all needed html pages and jpegs.