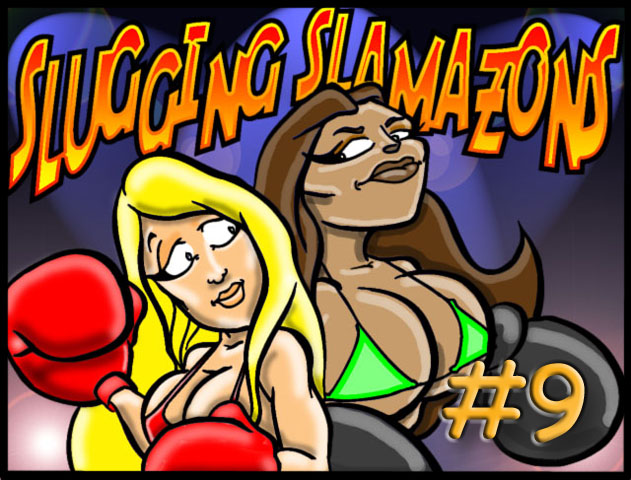 Hey who DOESN'T like busty little blondes in tiny, skin-tight bikinis and boxing gloves?

And for that matter who DOESN'T like ThunderGirls own LUCIOUS LEE?

That's right, it's the blonde Battling Beauty, baring most of it and putting ALL of it on the line against the mega-mounded mamazon PEGGY MOUNDS in this 24 panel bikini boxing extravanganza!

Art by "MATTMAN" MATT MALLOY!

SLAMAZONS # 9 - $14 - VISA & MasterCard!








NOTE: Order is fulfilled via ZIPPED file containing all needed html pages and jpegs.