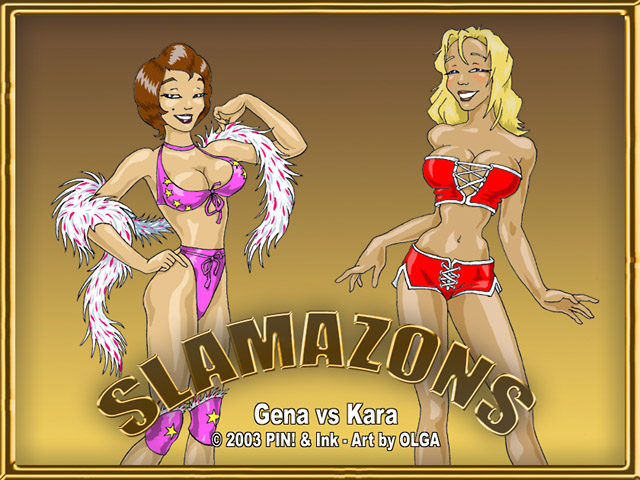 SLAMAZONS #7: GENA vs KARA
Art by OLGA



Okay. You told us you didn't think it was FAIR pitting the sex kitten GENA GLAMOUR against sex addict BUBBLES BURSTE back in ol' Slamazons #1. And you may be right... but we weren't after FAIR, we were after EXCITING, okay?

Well anyway, we've booked Gena against an opponent more her size, the athletic beauty KARA POWERS. Kara has a few inches in height advantage, but otherwise she and Gena make a pretty good match-up. And Gena starts this match out with a FULL head of steam, intending to take Kara out quickly, and put a carved notation in the PLUS column for her. But the best laid plans sometimes can go awry... suppose Gena's got what it takes to take out Kara?



24 images in all, $14.00.








NOTE: Order is fulfilled via ZIPPED file containing all needed html pages and jpegs.