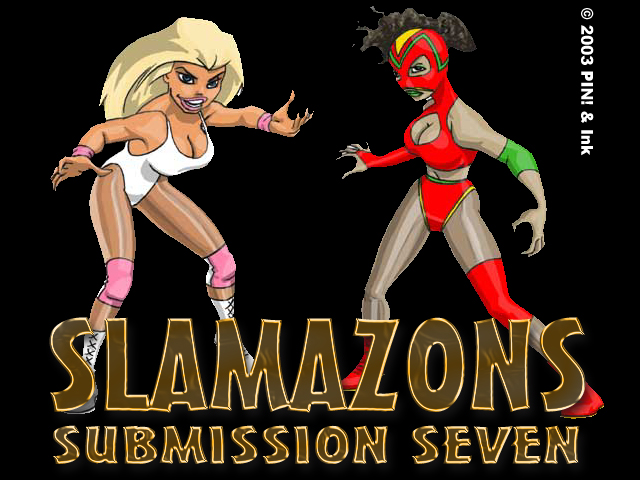 Things are heating up in the SLAMAZONS arena, with an exciting match-up between the
Southern California babe VALLEY DOLL and her lovely Latino foe LUCI LUCHA!

This is a non-stop special SUBMISSION match, a victory going to the grappler who
can accomplish a grueling FOUR out of SEVEN submissions from her tough foe.

SLAMAZONS: SUBMISSION SEVEN is a 24 panel adventure, and admission is $15.00

Beautifully rendered by BOLE and features Bole's own creation VALLEY DOLL!



NOTE: Order is fulfilled via ZIPPED file containing all needed html pages and jpegs.